Real Bellydance for Real People!
Get your first class **free** with code FIRSTCLASS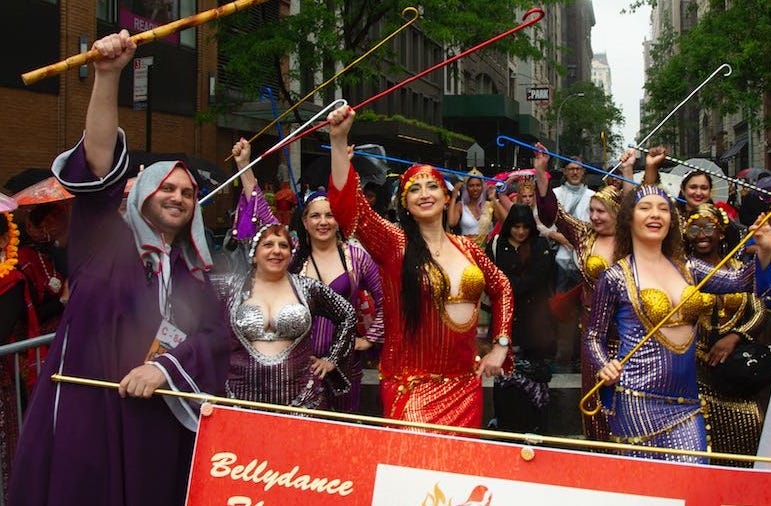 At Tandava Arts we believe bellydance is for everybody—no matter your age, shape, size, background, gender identity, or dance experience.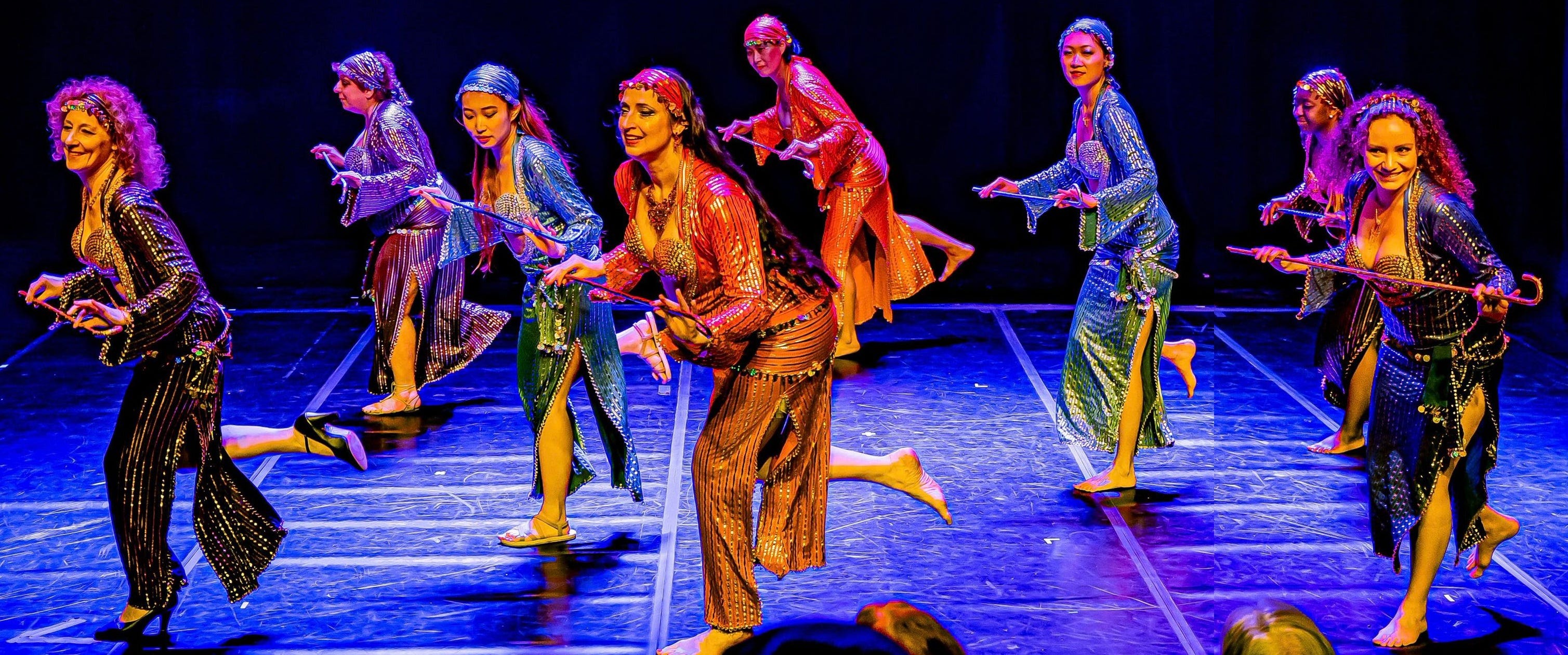 Our no-nonsense approach to technique and movement breakdown will get your body dancing safely as you explore this beautiful art form.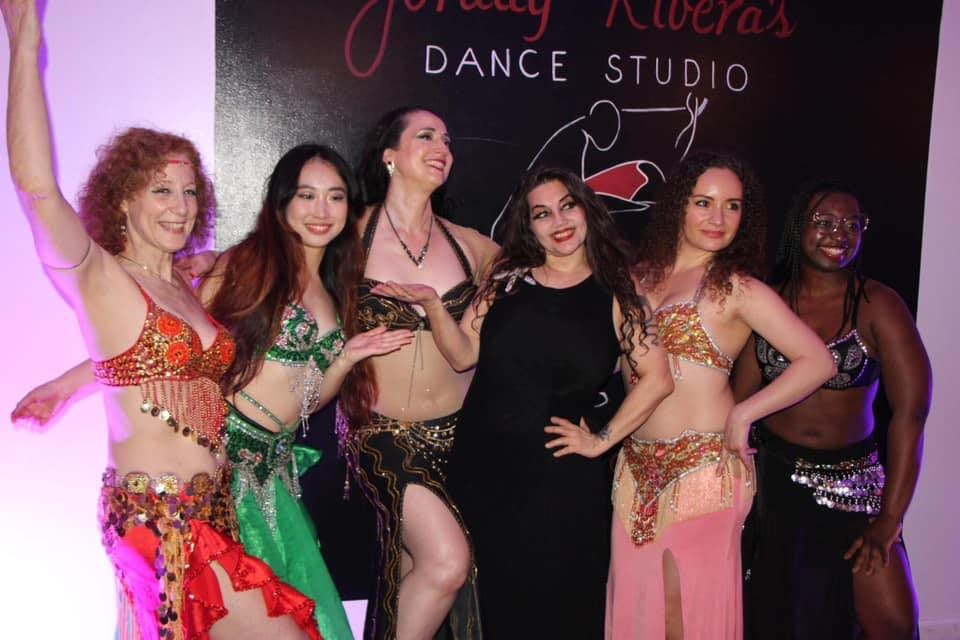 You will also learn the cultural history of the dance, as we honor its Middle Eastern, Hellenic, North African, and Turkish (MEHNAT) roots in our instruction on music and choreography.
Start your beautiful adventure in bellydance now!
Ready to Dive In?
We love new students!

Want to jumpstart your Bellydance adventure with a 3-, 5-, 10-Class Package or Month Pass?

Then use code FIRSTPACK to get 20% off your first Class Package or Month Pass.
Got a Groupon? Redeem it Here!
Just click Redeem Now and fill out the Tandava Arts Groupon Redemption Form.

Please be sure to include the 8-digit voucher code and let us know when you'd like to take your first class!
SharQuí®—the Bellydance Workout
Mondays 6pm
Tuesdays 7pm
ONLINE:
Saturdays 4pm
Get your hips moving and your heart pumping as you shimmy your way to a stronger, more confident body in this revolutionary 60-minute workout that's great for anyone of any age or skill level.

This unique bellydance format is fun and easy to follow— we drill a in a sexy fitness combo with a focus on fun! Improving your posture, slimming hips and legs, defining the waist, increasing upper body strength, and burning more than 350 calories per hour!
SharQuí®—the Bellydance Workout L2
Fridays 7pm


Take it up a notch with precision drills and layering, putting it together in a multi-level SharQui fitness choreography, and finishing our workout with a heart-pouding shimmy challenge!
Whether you want to learn to bellydance, strengthen your dance technique, or just want to move your body and have fun, this class is perfect for you!
Bellydance with Props
Fridays 6pm


Study strong, "juicy" Egyptian-based bellydance technique in this open-level class as you learn to incorporate many exciting and beautiful bellydance props such as:


Finger Cymbals (Zills/Sagat)
Veil
Fan Veil
Fan
Wings
Candles
Cane
Sword

And more!!
Basic Bellydance Technique & Combos
Tuesdays 6pm
Sundays 2pm


Learn the fundamentals of bellydance with Carol Tandava as you learn short hot combinations that you can break out on any dance floor to any dance music.

Each move is broken down to make it easy to do, while videos and other instructional materials are provided so you can practice at home in the Tandava Arts Facebook Group.
Advanced Beginner Technique & Choreography
Sundays 3pm
Tuesdays 8pm


Practice Egyptian-style bellydance technique with Carol Tandava as you learn beautiful choreographies to sizzling Middle Eastern music.

Students will be given individualized feedback and access to instructional videos through the Tandava Arts Facebook Group, as well as performance opportunities on successfully learning choreographies!

Continuing students only. No drop-ins, please.
RAQ the Barre®️
ONLINE
Fridays 2pm


RAQ the Barre®️ By Raqisa takes bellydance to the Barre!

Join Kris Iris online in this nationally accredited barre fitness/belly dance technique training method. Experience essential belly dance basics seamlessly merged into a fierce full body barre workout! Match barre strength with oriental dance grace and improve your alignment, core strength, flexibility, and muscle balance!
Thrill audiences as part of the Tandava Arts student troupe
♥ Whimsical Hips ♥
Content from Youtube can't be displayed due to your current cookie settings. To show this content, please click "Consent & Show" to confirm that necessary data will be transferred to Youtube to enable this service. Further information can be found in our Privacy Policy. Changed your mind? You can revoke your consent at any time via your cookie settings.
Consent & Show
Release your inner Shakira in our student troupe, Whimsical Hips!

Whether we're heating up the stage at a nightclub or festival, intriguing audiences with our sublime theatrics, or being just plain silly, Whimsical Hips is a favorite of venues across the city.

If you're a new student, just take one month of Basic Bellydance, 6pm Tuesdays or 2pm Sundays, to be eligible to join the Advanced Beginner class, 8pm Tuesdays or 3pm Sundays, and audition for Whimsical Hips.
Drop-in $18 all Classes
Discounted Packagages and Month Passes are available!


All Classes Tuesday-Sunday

Clinton Cameo Studios
307 West 43rd Steet & 8th Ave
(across from Chick-fil-A)

~~~~~~~

Monday SharQui Only


Bellydance America
265 West 37th St & 8th Ave
(next to Dunkin Donuts)



What Students are Saying about Tandava Arts Bellydance!
Excellent work out while celebrating your body. It takes some time to get used to the movements but I've had fun since day one. I truly look forward to spending an hour with the wonderful women in class. — Kezia
Love this class!! Great workout and Carol really breaks down the moves so you can understand them. She keeps the class fun and upbeat and even if you mess up the moves, she compliments and encourages you. — Penelope
Super Quick response to get my classes set up. The fitli app is really convenient to schedule for multiple classes. The actual class and instructor are amazing. Such a welcoming environment and the teaching style is so on point you can easily pick up the moves and get a good workout even on your first try. — Nicole
Great workout and so much fun! Highly recommending to try it out. — Agata
Love the ladies of the operation, dance instructor have a positive spirit and she knows how to teach her art beautifully. Can't wait to go back!!!! — R.M.
The class is a great experience. You would learn a whole dance after your first class. Great way to add a mini workout in and fun. — Celine
Excellent teacher! Positive vibes 💜💜💜 — Liubov
Wasn't sure what to expect but... WOW!!!! Sooooo much fun... — Irene
Best Dance Class Ever! — Francia
I attend the Friday class and love the energy of the dual teachers. It's fun learning choreography. judgement free! When you feel good you look good! — Loren
Carol is an excellent instructor. — Nipa
A fun workout. Nice people. They make you feel comfortable and will help you find your confidence. — Makeyva
I loved the classes, the instructors are awesome. It is a great workout, fun and I will keep taking more classes because they are that great. — Laury
Carol is awesome!!! I felt so comfortable in her class as a beginner. She was thorough and knowledgable about the craft. Looking forward to more classes! — Cassy
Great class! Very kind and friendly staff and students! Will definitely come back, I really enjoyed myself and had a great challenging class. — Mennen
She is a amazing instructor. — Kim
A Message from Carol Tandava
1.
Twenty years ago, when I was fitness-obsessed, I felt a sharp pain while working out. It turned out I was bleeding internally, and radical abdominal surgery saved my life. It also left me in constant pain with three herniated discs.
2.
I tried yoga, Pilates, and physical therapy, but it wasn't until I took my first bellydance class that I began to fully recover.

Practicing deep muscular contractions and isolations brought vitality and joy and taught me to love my body more than ever.
3.
I'm so grateful for having bellydance in my life, and deeply appreciate the many wonderful teachers, students, and audience who love and support this beautiful art!
Tandava Arts LLC is a non-profit company that provides bellydance instruction and performance.

We also produce full-scale theatrical events, such as our signature shows, Blood on the Veil: A Bellydancer's Journey Towards Healing, Transformation & The Divine Feminine, and Living Our Mythologies: Divinity in Dance.

We believe that dance is essential to physical, mental, emotional, and spiritual well being and support our community through ShimmyCare charitable dance instruction, performances, and fundraising events.